CCTV In my Residence? Why?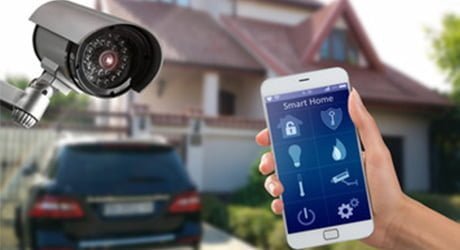 CCTV for residential properties
These days, it is not uncommon to find Surveillance cameras in business premises and domestic residence. One might ask, is there any need for CCTV installation in my residence, the answer is YES, it is of importance. Here are some benefits that users stand to gain from this.
CCTV Systems to secure your Home

The security of home property is of paramount importance to everyone. Parents and home owners are constantly looking for ways to monitor the activities of those at home while they away at work. 1security systems provides the much needed solution to this challenge. Our team of experienced professionals would setup a complete surveillance system to monitor activities on your home premises.

we offer a variety of residential CCTV System solutions for homes. Upon performing professional survey at your home, we would make the best choice on the type of security systems that best meets your needs and help you to secure your home.

Keep an eye on your premises at all time

CCTV camera records what happens in the environment where they are installed, transmitting to a storage device where they can be viewed later. Through this, home owners would know what happened on their premises in their absence.

Real-time monitoring

CCTV installations allows home owners monitor what happens in remote parts of their homes. They provide real time feeds for direct monitoring as well as recorded videos for the purpose of evidence.

What's happening outside your door?

An outdoor security camera would provide you with a view of who is outside even before opening the door. This guarantees that you are not opening your door for a stranger therefore enforcing the way of secure your home against criminals.
Home owners can monitor the activities in their homes while they are absent.
The activities of thieves and burglars are placed in check as there is constant monitoring
Residents of your home are more accountable when they know that their activities are monitored.